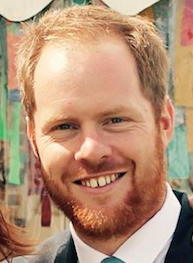 Harry Sampson, MChiro, DC, MRCC.
Harry started working as a chiropractor in Ringwood, where he has lived all his life, in 2008. Since then he has helped families, sports people and senior citizens stay pain free and feel better.
After completing his A-levels at Ringwood School in 2004, Harry completed a four year masters degree in chiropractic at the Anglo-European College of Chiropractic (AECC) in Bournemouth. During his time at the college Harry has had experience in treating a wide range of problems with great success. He has also worked teaching final year students at the AECC, using his experience to help guide new chiropractors in the treatments they provide.
Harry believes very strongly that postural balance and equilibrium is vital to an individual staying pain free and considers all aspects of the musculoskeletal system in patients with back pain. By assessing the entire body for imbalances and dysfunction, Harry is able to establish the root causes of a patient's pain.
Harry has a great interest in being active including working with horses, riding, walking and playing football.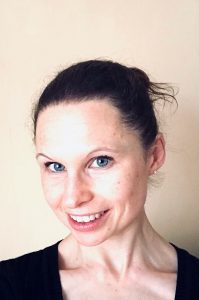 Victoria Richardson, MChiro, DC, MRCC.
Victoria graduated from the AECC University College in 2006, with a Masters degree in Chiropractic and completed a post-graduate qualification in Chiropractic practice the following year. She is registered with the General Chiropractic Council and is a member of the British Chiropractic Association. In 2008, she was invited back to the college to assist on the Exercise Science degree course.
Victoria's fascination with the working of the human body and how to optimise it's function, started from a young age from a love of dancing. Her final year dissertation investigated the development of 'turnout' in young dancers, which she was fortunate enough to be given the opportunity to present at a Dance Science Conference. In the past, she has led and assisted on Dance Screening programmes at vocational dance colleges and has been a Health and Safety Tutor for a reputable dance society's Teacher Training programme.
Since graduating Victoria has worked in clinics across Hampshire. In one clinic she had the opportunity to deliver musculoskeletal services on behalf of the NHS, as well as seeing private patients. This was a really fulfilling experience, being able to help a wide range of patients.
Regular CPD is undertaken which has included, myofascial dry needling, sports injuries, rehabilitation, nutrition and paediatrics.
Emma Brown, BSc, DC.
Emma graduated from the Anglo-European College of Chiropractic. Prior to her 4 year chiropractic degree she did a 3 year degree in Clinical exercise Science. Throughout her degree, she enjoyed working closely with a local rugby team as a pitch-side assistant, dealing with a variety of sports injuries and conditions.
Emma also worked as a carer in local care homes in Bournemouth which she loved. She is originally from Exeter but in the last 7 years has made Bournemouth her home. In her spare time she enjoys spending time with family and friends and being outdoors.