At Avon View Chiropractic we are taking all possible steps to minimise the risk of infection to our patients. We have conducted a thorough risk assessment and received guidance from Public Health England, The General Chiropractic Council and the British Chiropractic association to ensure we are doing all we can.
If you have an appointment with us then please see the image below for what to expect.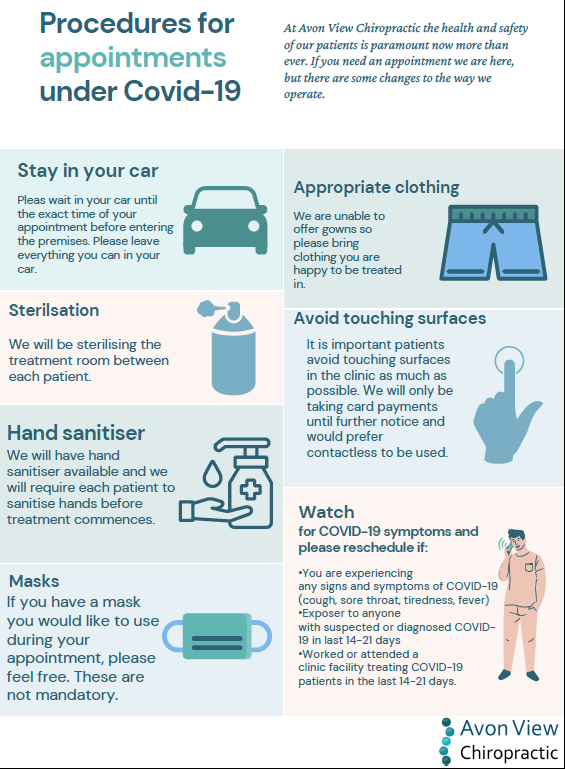 If you have any queries or would like a copy of our risk assessment please email us.